Tuesday, Nov. 15, 2022 | 1 p.m. central
Early, high-quality CPR is the primary determinant of survival for cardiac arrest patients.  High-performing communities are intentional about measuring and continuously improving system performance.  Yet, even the best resourced communities face challenges in resuscitation quality improvement.
In this webinar, you'll learn how Charles County Emergency Services implemented programs to improve 911 Telecommunicator CPR and field provider's resuscitation competence.  EMS Medical Director Dr. Seaman will also share insights about the staff's acceptance of the programs as well as operations, clinical and fiscal results.
Key takeaways from the session include links to Telecommunicator CPR performance benchmarks and the latest evidence for resuscitation education science.
View the Recording:
Sponsored by: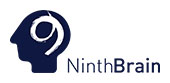 Get Pinnacle Webinar Series Updates